It all started the day Stebin Horne ditched the corporate world and drove off in his BMW GS motorcycle in search of something invigorating. Along his journey, Stebin met the girl of his dreams. A few years later, they traveled to her sunny home city, Cape Town, South Africa, to meet her family and tie the knot.
At his brother-in-law's house, Stebin had his first South African braai experience. A farmer and outdoor cooking expert, his brother-in-law quickly corrected Stebin on the South African terminology of the grill; "it's a braai, not a barbecue." That's when he brought out his farm-built braai. He had taken a disc plow and turned it into a grill. The disc plow was welded with a wallow and had a side pole used to raise and lower the grill over the coals giving the cook ultimate heat control.
Stebin was amazed and listened with open ears as his brother-in-law called it the 'African TV'. He said that as soon as they lit it up, they'd be watching it for the next 5-6 hours. And this is exactly what they did. The food was great and the conversations around the fire flowed. There had been many nights like this on the trip, but for Stebin, this night was different. This was the night the plow-turned-grill sparked an idea to create something even more versatile; something that would bring families and friends together around food and fire. Braaing with real wood, over an open flame, surrounded by loved ones and new friends is a beautiful thing to watch and experience.
AFRICAN ROOTS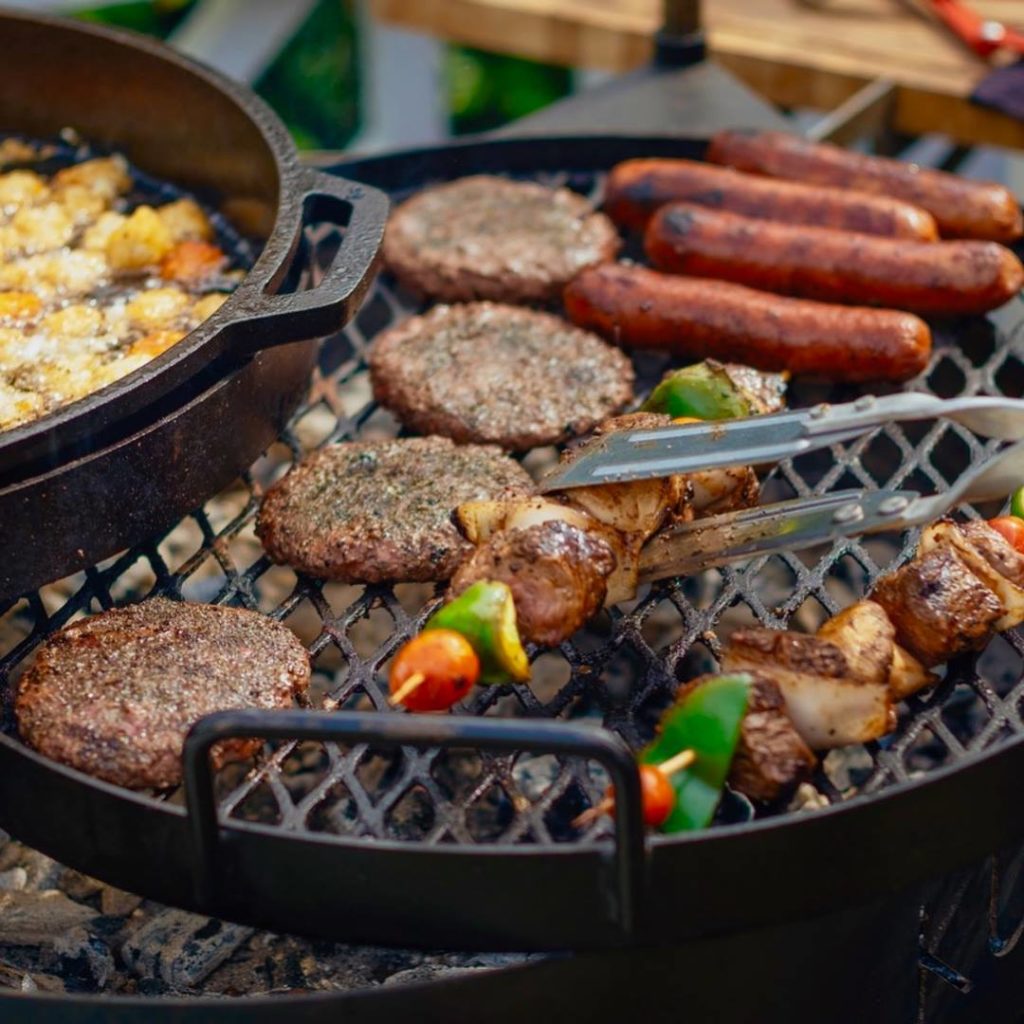 He came across a few impressive home-built, handmade, and store-bought braais, each with its own set of capabilities. These braais gave Stebin all the research material he needed to expand on the concept of outdoor cooking and find accessories to help implement all the different ways to cook on the grill.
Every braai they saw in Africa used wood and coal. It wasn't even a question – it was a wood and coal braai or no braai at all. Their braais were built to be sturdy, with no buttons or automation. Practicality and versatility trumped anything unnecessary. Equally as important; the food needed to remain visible on the grill, instead of hiding under a tin can, and once the cooking was done, the grill needed to convert to an open fire where people could continue to linger, enjoying the rest of the day or night in good company.
BIRTH OF THE KUDU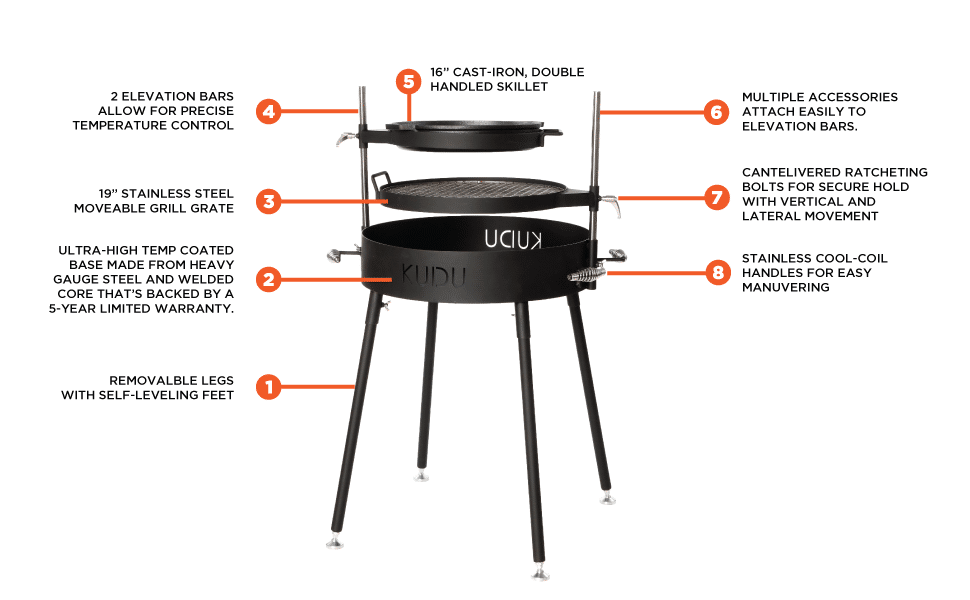 Back from Africa, Stebin gathered his notes, sketches, and plans and got to work. The construction required metalwork, so he called in a plumber friend, and together in Stebin's garage in Macon, Georgia, they built the first prototype. They invited family and friends over to test the prototype and without saying anything, proceeded to barbecue on their garage-built grill. Fascinated by its simplicity and versatility, everyone loved it! And so, the open fire grill was born.
Stebin continued to expand on the initial prototype. He wanted KUDU owners to be able to cook anything, anywhere and create an ambiance that brings people together. From a garage-built prototype in 2015 to the more refined KUDU Grill of today, the team has managed to design and build an all-in-one multipurpose outdoor cooking and entertainment system that inspires home cooks to experiment with new flavors and new grilling techniques and most importantly brings people together.
Get your very own KUDU Grill and enjoy some outdoor cooking! Contact us today. And don't forget to follow us on social media.