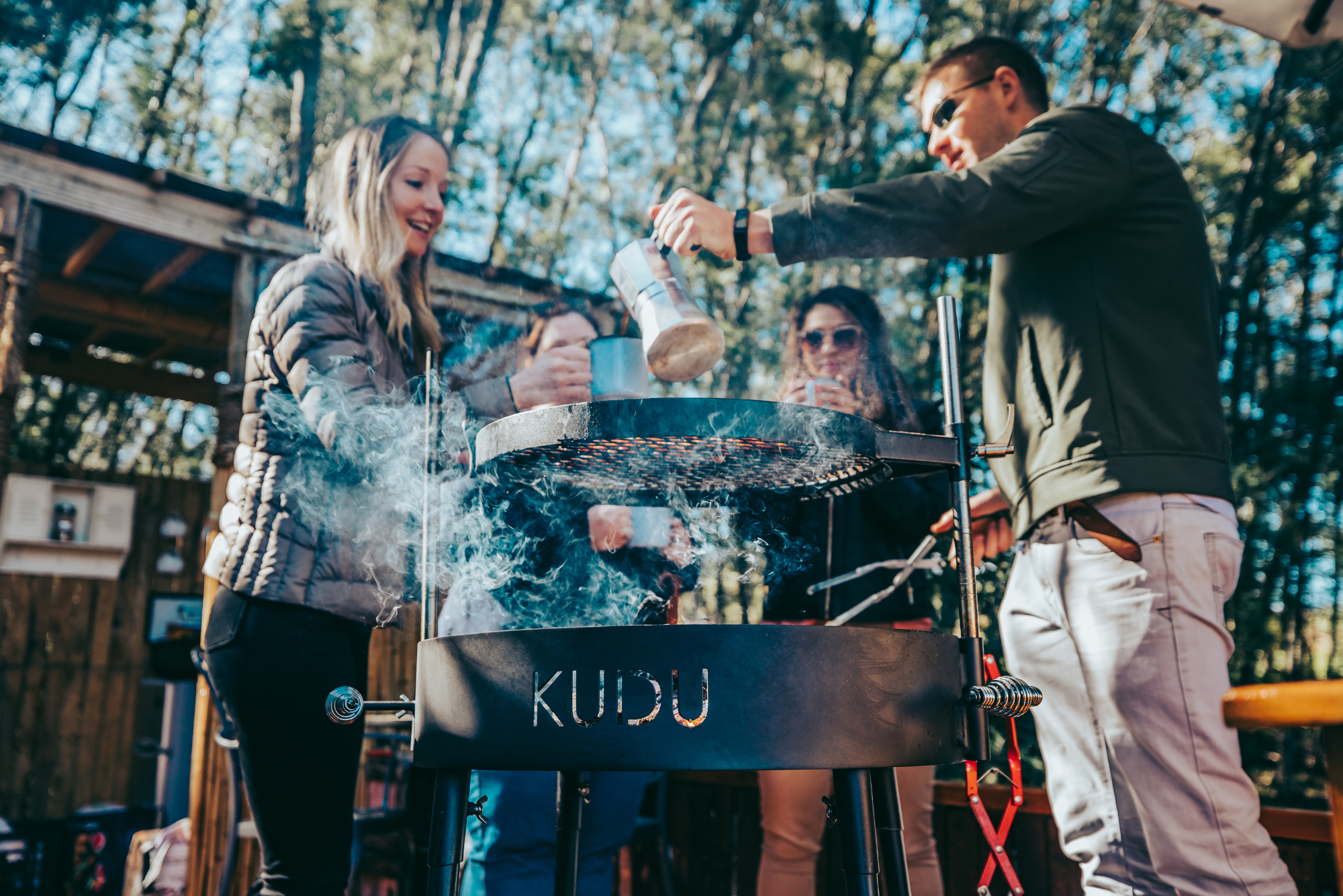 Nothing beats a fluffy, warm, dripping with maple syrup topped with bacon and banana pancake. Paired with the first-morning coffee, we're off to an incredible start to the day – the KUDU way.
2
cups
self-raising flour
¼
tsp
bicarbonate of soda
8
rashers smoked streaky bacon
1
ripe banana, cut in half, then cut lengthwise
3
Adjust the KUDU Grill grate just above the KUDU Cast Iron Pan slightly to the opposite side (you're going to want the bacon juices to dribble over your pancakes while everything cooks).
4
While the KUDU is preheating, whisk the milk, egg, and vanilla in a jug until combined.
5
In a separate bowl, mix the flour, bicarbonate of soda, and sugar.
6
Make a well in the center of the dry mixture and add the milk mixture and melted butter. Whisk until well combined.
8
For each pancake, spoon a ladle of the mixture into the KUDU Cast Iron Pan. Make sure a gap is left between each pancake. Cook for 1-2 minutes on each side.
9
While your pancakes cook, add the bacon to the grill grate.
10
Fry the slices of banana in between your pancakes as you cook.
11
Once your pancakes are cooked to golden brown, top them with grilled banana, crispy bacon, and a drizzle, or pool, of maple syrup.